Parkway Performance

Parkway Performance's Story!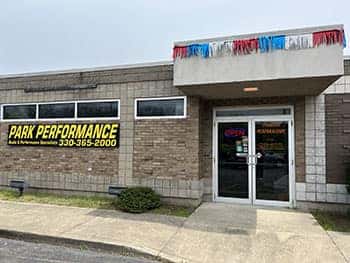 Parkway Performance was started on May 1st. 1999 in New Philadelphia, Ohio on 4th St. Honda tuner cars were the big thing. We started with lowering, air intakes, exhaust, wheels, 12 volt audio and video to Hondas. We even sold Hondas new with the accessories already installed. These were caller EX-R's. As the years past and things changed, eventually this shifted to Jeeps and trucks. We did several Wranglers for Parkway CDJR as well as customers. We lifted, added big wheels and tires, as well as bumper and lighting. When the oil riggers were in town, the diesel truck market exploded and we stayed very busy for a number of years with their work. This sadly came to an end as the drilling left our area.
Several dealerships and car lots sent us work in town, as did the Parkway dealerships. Jobs came in on accessories for new and used cars as well as audio, from replacement to full blown custom jobs. We worked on old and new cars, trucks, semis, bikes, boats, even tractors! We are well known in the community for our remote starts, this is the staple of our Christmas season. Our Black Friday sales are widely known on remote starts with several return customers year after year.
We are now a part of the Parkway Auto Group and located at 555 Commercial Parkway with all of our dealerships in Dover. Located in the old Baker highway building. We have been very busy remodeling the new building and getting the garage in order. We now have the ability to mount and balance tires, do alignments and have lifts, as well as enough space for the biggest job's. We are right off of I-77, Come on in today!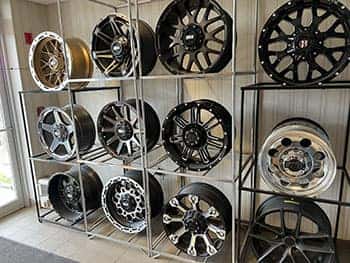 Brands We Carry:
Kenwood, JVC, Sony, Kicker, Focal, Concept, Audio Control, Powerbass, Metra, Raptor Accessories,
Weathertech, Trail FX, Covercraft, Truxedo, Retrax, Go Rhino, Grid wheels, Ballistic wheels, Mickey Thompson, Amp Research, Ranch Hand, AVS
Services and Installs We Offer:
Audio, video, custom installs, satellite radio, cruise controls, mount and balancing wheels, tires, lift kits, bumper installs, remote starts, LED lighting, troubleshooting electrical issues, tonneau covers, fender flares, vent visors, bug-guards, seat covers, and more!
Our Hours:
Sunday –

Closed




Monday –

Closed




Tuesday –

9:00 AM–5:00 PM




Wednesday –

9:00 AM–5:00 PM




Thursday –

9:00 AM–5:00 PM




Friday –

9:00 AM–5:00 PM




Saturday –

9:00 AM–3:00 PM
Upcoming Events! Next Car Cruise In coming up on October 15! Details to follow soon.
Contact us about an accessory or service
Call us today for an appointment at
330-365-2000
or email us at parkwayperformance@yahoo.com
Also visit us on social media!